What Is the Job of a Chauffeur
What Is the Job of a Chauffeur?
A professional driver who drives a car for hire is known as a chauffeur. They may work for government organizations, private clients, or both, though this is less common.
To deliver their clients to their destinations on time, chauffeurs must be highly trained and educated about the laws of the road as well as the best routes to travel. To give their guests an outstanding experience, they must also possess strong customer service skills.
Tasks of a Chauffeur
Typical duties of a chauffeur include: driving clients in upscale cars or vans to social events like weddings or charity fundraisers; helping with luggage or other personal items, such as groceries or other items bought on trips; opening doors for passengers upon arrival at their destination; monitoring traffic conditions and adjusting speed accordingly to ensure safety; and cleaning vehicles inside an establishment.
Chauffeur Outlook & Salary
The standard compensation for chauffeurs is an hourly rate, which can change depending on a number of variables. The number of years of experience, degree of education, and type of vehicle they drive are some of the most crucial variables in chauffeur service.
The median yearly wage is $52,500 ($25.24/hour).
Annual Salary for the Top 10%: $84,500 ($40.63/hour)
Over the following ten years, a substantially quicker growth than average is anticipated in the employment of chauffeurs.
As more consumers choose ride-hailing services like Uber and Lyft over having their own automobiles, the need for chauffeurs will rise. Additionally, there should be a rise in demand for these workers due to the popularity of carpooling services like UberPOOL and Lyft Line.
Requirements for Chauffeur Jobs
Some prerequisites to working as a chauffeur include:
Education:
High school graduation or a GED certificate is often required of chauffeurs. An associate's or bachelor's degree in transportation or a similar profession may be preferred by some employers.
Experience & Training:
Most chauffeurs gain the information and skills necessary for their position while working. When learning, students frequently work under close supervision while shadowing an experienced driver until they feel confident enough to operate alone. In addition to teaching employees how to handle various circumstances and respond to emergencies, training frequently involves instruction on the company's policies and procedures.
Credentials & Licensing:
In order to be licensed to drive as a chauffeur service london, candidates must take and pass a rigorous driving exam. The exam consists of a driving test as well as a written element.
For some vehicles that carry a lot of people or need to transport hazardous items, chauffeurs may also need a CDL (commercial driver's license).
Chauffeur Qualities
To succeed, a chauffeur needs the following abilities:
Driving Skills
Driving abilities Chauffeurs are in charge of the safety of their passengers, so they need to be competent drivers. Drivers in a range of situations, such as congested traffic, on highways, and inclement weather, should be able to operate a vehicle safely. Additionally, drivers must to be able to parallel park and maneuver through confined places.
Skills in communication:
A chauffeur must be able to interact with both their passengers and other drivers on the road, therefore good communication skills are crucial. Chauffeurs need to be proficient communicators both verbally and in writing, as well as on the phone. Additionally, they must to be able to converse with passengers who speak various languages.
Organizing abilities:
Because they must maintain track of their employer's schedule and travel arrangements, chauffeurs frequently possess excellent organizational abilities. They also need to make sure they have everything they need for the day and maintain track of their employer's possessions. Chauffeurs frequently need to monitor their employer's car and make sure it is maintained and prepared for use.
Skills in customer service:
Given that they deal with customers on a regular basis, chauffeurs need to be adept at providing excellent customer service. Customer service abilities can assist chauffeurs give their customers outstanding service and guarantee that they are happy with the results of their labor. Chauffeurs can use their interpersonal skills to welcome customers, respond to inquiries, give instructions, and finish transactions.
Basic mechanical knowledge:
In order to be able to do simple repairs on the vehicles they drive, chauffeurs should have this knowledge. This can involve performing tasks like checking the oil and replacing a flat tire. Knowing how to complete these activities can help drivers avoid being stuck on the side of the road and save money by completing their own maintenance.
Workplace for chauffeurs
Chauffeurs frequently put in more than 40 hours a week at their job. They might put in early hours, late shifts, weekend shifts, and even on holidays. Numerous chauffeurs are available around-the-clock. They might drive for a limo company or for a single employer. Some drivers work on their own. Chauffeurs typically operate in large cities. While they spend the majority of their time driving, they may also perform little maintenance on their cars, like cleaning the inside and outside and checking the water and oil levels.
Chauffeur Trends
Trends Affecting Chauffeurs Here are three trends that affect Chauffeurs. To keep their abilities current and maintain a competitive edge in the industry, chauffeurs will need to keep up with these advancements.
The Era of Driverless Trucks
Already in existence, driverless vehicles will have a significant effect on the trucking sector. Although this technology is still in its infancy, over the coming few years, it is anticipated to grow quickly.
Drivers will need to develop new strategies to maintain their competitiveness as driverless trucks become more prevalent. Developing expertise in other fields, such as logistics or customer support, is one method to achieve this. Additionally, drivers might concentrate on improving their efficiency to focus on saving time and money.
More truckers will work for themselves.
In the trucking sector, self-employment is becoming more and more popular as more and more drivers decide to work for themselves. This is because being self-employed has several advantages, like allowing you to determine your own hours and rates and having more control over your schedule.
Chauffeur Trends experts will need to learn how to manage their own schedules and money as more and more truckers opt to work for themselves. They will also need to be adept at self-promotion and client acquisition.
Continued Shortage of Truck Drivers
Due to a lack of trained drivers to satisfy demand, the truck driver shortage gets worse every year. Due to this, the pay of truck drivers has increased, as has the price of shipping goods.
By earning certification in several truck kinds, chauffeurs might profit from this trend. They will become more valuable to employers as a result, and it will also enable them to specialize. Additionally, drivers can consider pursuing a career as a trainer or instructor, which could result in even better salary.
Navigating Dos Equis Pavilion Parking: Tips and Tricks
Dos Equis Pavilion Parking: What You Need to Know
Dos Equis Pavilion is a popular music venue located in Dallas, Texas. With a seating capacity of over 20,000, the pavilion attracts a large number of concert-goers each year. While the venue offers an exciting experience, navigating the parking lot can be a challenge. In this article, we will provide you with tips and tricks to help you navigate Dos Equis Pavilion parking.
Plan Ahead
Planning ahead is essential when attending a concert at Dos Equis Pavilion. You should arrive early and allow plenty of time to park your vehicle. The parking lot can fill up quickly, especially during peak concert times. By arriving early, you will have enough time to find a suitable parking spot and avoid the stress of rushing to the venue.
Purchase a Parking Pass
Dos Equis Pavilion offers a variety of parking options, including general parking, VIP parking, and accessible parking. You can purchase a parking pass online before the event, which will save you time and ensure you have a guaranteed parking spot. The parking pass also includes a map of the parking lot, which will help you navigate the lot more easily.
Consider Alternative Transportation
If you want to avoid the hassle of parking at Dos Equis Pavilion, consider alternative transportation options such as public transportation or ridesharing. The venue is located near several DART stations, which provide easy access to the venue. You can also use ridesharing apps like Uber or Lyft to get to the venue.
Follow the Parking Attendant's Instructions
When you arrive at Dos Equis Pavilion, follow the instructions of the parking attendants. They are there to guide you and ensure that everyone parks safely and efficiently. If you have any questions or concerns, do not hesitate to ask the attendants for assistance.
Be Prepared to Walk
The Dos Equis Pavilion parking lot is quite large, so be prepared to walk to the venue from your parking spot. Wear comfortable shoes and be mindful of the weather conditions. If you have mobility issues, you can request accessible parking when purchasing your parking pass.
Dos Equis Pavilion Parking Tips: Dos and Don'ts
Dos and Don'ts for Dos Equis Pavilion Parking
Dos Equis Pavilion is a popular venue for concerts and other events, but parking at the venue can be a bit of a challenge. The parking lot can fill up quickly, and the layout of the lot can be confusing for first-time visitors. Here are some dos and don'ts for navigating Dos Equis Pavilion parking.
Dos:
Do arrive early: Arrive at the venue early to give yourself plenty of time to park your vehicle and find your seats.
Do purchase a parking pass: Purchase a parking pass online before the event to guarantee yourself a parking spot and save time.
Do follow the parking attendant's instructions: The parking attendants are there to help you, so follow their instructions and be courteous.
Do consider alternative transportation: Consider taking public transportation or using a ridesharing service to avoid the hassle of parking.
Do be prepared to walk: The parking lot is quite large, so be prepared to walk to the venue from your parking spot.
Don'ts:
Don't park in a no-parking zone: The parking attendants will be on the lookout for illegal parking, so make sure to park in designated areas only.
Don't block other cars: Leave enough space between your vehicle and the next car so that they can easily get in and out of their spot.
Don't leave valuables in your car: Avoid leaving valuables in your car, as theft can occur in crowded parking lots.
Don't be impatient: Traffic can be heavy around the venue, so be patient and allow plenty of time to get to the parking lot.
Don't ignore signs or directions: Pay attention to signs and follow the directions of the parking attendants to avoid confusion and ensure a smooth parking experience.
In conclusion, parking at Dos Equis Pavilion can be a challenge, but by following these dos and don'ts, you can make the process easier and stress-free. Arrive early, purchase a parking pass, follow the parking attendants' instructions, and be prepared to walk. Avoid illegal parking, blocking other cars, leaving valuables in your car, impatience, and ignoring signs and directions. With these tips, you can enjoy your concert or event at Dos Equis Pavilion without the hassle of parking.
Get Ready to Ride the Waves: Request a Billabong Catalog Today
Heading: Why You Should Request a Billabong Catalog
If you're a surfing enthusiast or simply enjoy beach fashion, you've likely heard of Billabong. As one of the most popular surf brands in the world, Billabong is known for its high-quality, stylish products that are perfect for hitting the waves or simply lounging on the beach.
But with so many products to choose from, it can be overwhelming to navigate Billabong's offerings online. That's where requesting a Billabong catalog comes in. Here are just a few reasons why you should consider requesting a catalog from this iconic brand.
Browse Products Offline
While online shopping is certainly convenient, there's something special about flipping through a physical catalog. With a Billabong catalog in hand, you can browse through their latest collections at your leisure, making notes and circling your favorite items as you go. Plus, you won't have to worry about slow internet connections or frustrating website glitches.
See the Full Range of Products
Even if you're a die-hard Billabong fan, it's possible that you haven't seen their entire collection of products. With a catalog, you'll be able to peruse everything Billabong has to offer, from board shorts and bikinis to wetsuits and rash guards. This is especially useful if you're shopping for a specific type of product, such as a rash guard with a specific design or a wetsuit for a particular water temperature.
Get Inspired
In addition to showcasing their products, Billabong catalogs often include stunning photography and inspiring stories from surfers around the world. As you browse through the pages, you may find yourself feeling motivated to try a new surfing spot or to take your skills to the next level. And even if you're not a surfer yourself, the beautiful imagery and inspiring stories are sure to bring a smile to your face.
Stay Up-to-Date on Trends
As a leader in the surf industry, Billabong is constantly innovating and staying on top of the latest trends. By requesting a catalog, you'll be able to stay up-to-date on the newest collections, collaborations, and designs. Plus, you'll be the first to know about any upcoming sales or promotions.
So, how do you request a Billabong catalog? It's easy! Simply head to the Billabong website and fill out the catalog request form. In just a few weeks, you'll have a beautiful, full-color catalog in your mailbox, ready for you to peruse at your How to Make the Most of Your Billabong Catalog
Now that you've requested your Billabong catalog, it's time to make the most of it. Here are some tips to help you get the most out of your catalog and find the perfect products for your beach lifestyle.
Take Your Time
Don't rush through your catalog – take your time to really look at each page and product. Read the descriptions and check out the different color options. If you see something you like, mark the page so you can easily find it later.
Check for Sizing Information
One of the most important things to consider when shopping for clothes online is sizing. Make sure you check the sizing information for each product you're interested in, as sizes can vary between brands. Billabong catalogs typically include sizing charts to help you find the perfect fit.
Look for Outfit Inspiration
Billabong catalogs are more than just product catalogs – they're also a great source of outfit inspiration. Take a look at how different products are styled together to create complete beach looks. You may find ideas for outfits you wouldn't have thought of on your own.
Pay Attention to Product Details
When shopping for products online, it can be hard to get a sense of their quality and features. However, Billabong catalogs often include detailed product descriptions and close-up photos that allow you to see the product in detail. Pay attention to details like fabric, closures, and pockets to get a better sense of each product.
Don't Forget the Accessories
In addition to clothing, Billabong catalogs also feature a range of accessories, from hats and sunglasses to backpacks and surfboard bags. Don't overlook these items, as they can help complete your beach look and make your surfing experience more enjoyable.
By following these tips, you'll be able to make the most of your Billabong catalog and find the perfect products for your beach lifestyle. And remember, if you have any questions or need help with your purchase, Billabong's customer service team is always available to assist you.
In conclusion, if you're a fan of Billabong or simply love all things surf, requesting a catalog from this iconic brand is a must. With stunning photography, inspiring stories, and a full range of products to peruse, you're sure to find something that catches your eye. So what are you waiting for? Get ready to ride the waves and request a Billabong catalog today!
Set Sail in Style: The Top Yacht Charter Destinations to Explore in Dubai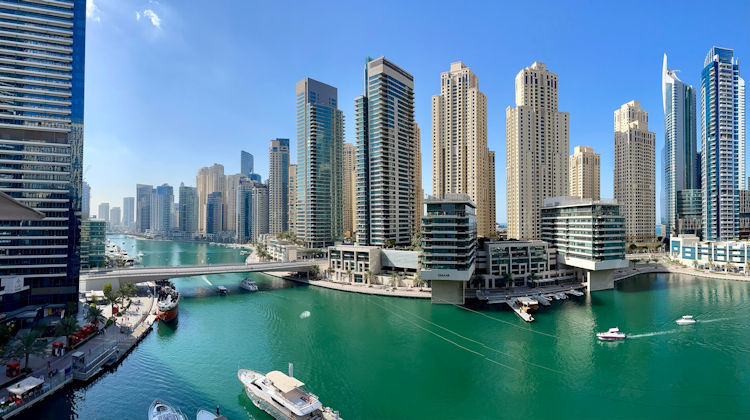 Dubai is a city that exudes luxury, with its towering skyscrapers, vast shopping malls, and extravagant resorts. But there's more to this destination than just glitz and glamour. With the Arabian Gulf on its doorstep, Dubai is an excellent spot for yacht charter enthusiasts. Here are the top yacht charter destinations in Dubai for travelers seeking a one-of-a-kind sailing experience.
Dubai Marina
Dubai Marina is a vibrant district, home to several luxury residences, restaurants, and cafes. It's also where you'll find the city's largest marina, which can accommodate over 500 yachts. Setting sail from here will give you stunning views of Dubai's skyline and iconic landmarks like the Burj Al Arab and Atlantis The Palm.
Palm Jumeirah
The Palm Jumeirah is a man-made island that looks like a palm tree when viewed from above. It's a popular destination for tourists and locals alike, thanks to its white sandy beaches, luxury resorts, and impressive marina. From here, you can set sail to nearby destinations like the World Islands or take in the incredible views of the Dubai skyline.
The World Islands
The World Islands is a collection of man-made islands designed to look like a map of the world when viewed from above. The islands are home to several luxury properties, including the world-renowned Burj Al Arab hotel. Exploring these islands on a yacht charter will give you a unique perspective of the city and its surroundings.
Dubai Creek
Dubai Creek is a historic waterway that runs through the heart of the city. It's a popular destination for tourists looking to explore Dubai's traditional side, with its markets, museums, and cultural attractions. Setting sail from here will give you a glimpse of the city's past, as well as its present, with views of the towering skyscrapers in the distance.
Jebel Ali
Jebel Ali is a port town located about 35 kilometers southwest of Dubai. It's home to the world's largest man-made harbor and is a popular spot for yacht charters. From here, you can explore nearby attractions like the Jebel Ali Wildlife Sanctuary or head out to the open sea for a day of fishing or diving.
The Burj Al Arab – A View from the Sea
The Burj Al Arab is an iconic symbol of luxury in Dubai and is a popular attraction for visitors. While many people choose to see it from the land, viewing it from the sea gives a unique perspective. A yacht charter is a great way to get up close and personal with the Burj Al Arab, as well as other iconic landmarks like the Palm Jumeirah and the World Islands.
Dubai Fountain – A Spectacular Show
The Dubai Fountain is the world's largest choreographed fountain system and is a must-see attraction for anyone visiting the city. The fountain is located in the heart of Downtown Dubai and offers a spectacular show of water, light, and music. A yacht charter is the perfect way to experience the fountain from a different perspective, as you can watch the show while enjoying the stunning views of the Dubai skyline.
Dubai Creek Harbor – A Historic Waterway
Dubai Creek is a historic waterway that's been an important part of the city's history for centuries. Today, Dubai Creek Harbor is a popular destination for tourists, with a variety of attractions including the Dubai Creek Tower, the Dubai Creek Marina, and the Dubai Creek Residences. A yacht charter is a great way to explore the harbor and take in the stunning views of the city's skyline.
The Dubai Canal – A Modern Waterway
The Dubai Canal is a modern waterway that was completed in 2016 and offers a unique perspective on the city. The canal stretches for 3.2 kilometers and is lined with beautiful parks, walkways, and cycle paths. A yacht charter is a great way to explore the canal and take in the stunning views of the city's skyline.
Dubai Festival City – A Retail and Entertainment Destination
Dubai Festival City is a retail and entertainment destination that offers a wide variety of attractions, including a shopping mall, a golf course, a marina, and a range of restaurants and cafes. A yacht charter is a great way to explore the city's skyline and take in the stunning views of the Burj Khalifa and the Dubai Creek.
Ain Dubai – The World's Largest Ferris Wheel
Ain Dubai is the world's largest Ferris wheel and offers stunning views of the city's skyline. A yacht charter is a great way to experience Ain Dubai, as you can get a unique perspective of the attraction from the water.
Tips for Planning Your Yacht Charter in Dubai
Before setting sail, there are a few things to keep in mind when planning your yacht charter in Dubai:
Choose the Right Time of Year
Dubai can get quite hot during the summer months, so it's best to plan your yacht charter between October and May. During this time, the weather is mild, and the sea conditions are calm, making for a more enjoyable sailing experience.
Decide on Your Itinerary
There are several destinations to explore in Dubai, so it's essential to plan your itinerary carefully. Consider the places you want to visit, the activities you want to do, and the duration of your trip.
Hire a Professional Crew
While sailing in Dubai can be a fun and memorable experience, it's important to hire a professional crew to ensure your safety and comfort. A skilled captain and crew will take care of all the technical details, leaving you to relax and enjoy your trip.
Bring Sun Protection
Dubai can get quite sunny, even during the winter months, so it's important to bring plenty of sun protection. Sunscreen, hats, and sunglasses are essential to protect your skin and eyes from the harsh sun.
Choose the Right Yacht
There are several types of yachts available for charter in Dubai, from small speedboats to luxury mega-yachts. It's important to choose the right yacht that suits your needs, budget, and group size.
conclusion
Dubai is a city that offers a unique blend of luxury, culture, and natural beauty, making it an ideal destination for yacht charters. Whether you're looking to explore the city's iconic landmarks or escape to a secluded island, Dubai has something to offer for every type of traveler. From the bustling Dubai Marina to the tranquil Jebel Ali, the top yacht charter destinations in Dubai are sure to leave you with unforgettable memories. By following these tips and planning your itinerary carefully, you can set sail in style and experience Dubai like never before. So, grab your sunscreen, hop on board, and get ready to explore the Arabian Gulf like a true VIP.